Textile industry economic analysis meeting of 2015 was held
January 27, 2016, the textile industry economic analysis meeting of 2015 was held by China Textile Industry Association Industry Ministry, the Ministry of Information and Statistics with professional associations. Analysts and experts attending the analysis and study of the data that: in 2015 China's textile industry overall operation was "slow in stabilization," the development trend, in particular in: robust industry quality and efficiency indicators; business investment growth, confidence in the economy continued to recover; steady growth in domestic demand, export decline, the pace of adjustment of industrial structure continues to advance.
China Textile Industry Association Tiankai, former president of Du Chau, Vice President and Secretary General Gao Yong, vice president of Sun Ruizhe, Xu Ying, Yang Ji-Chao, Summer Min, deputy party secretary Chen Weikang Discipline Committee Wang Xin, long leaders and professional associations and departments responsible for people attended the meeting. The meeting was chaired by the vice president of the Summer Min.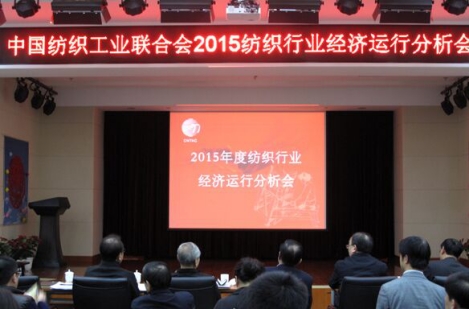 Participants analysts and experts believe that in 2016, with the slow recovery of the global economy, the textile industry exports are expected to gradually stabilized, but the larger structural differences in the export market; the overall domestic market to maintain steady growth, but by macroeconomic growth slowdown, total clothing consumption growth is difficult to significantly speed up; real estate stocks will be beneficial to the development of textile industry; promote "along the way" interconnection process will also promote the development of the textile industry sector; increasing competition in the market, employment, etc. factor costs continue to increase, chemical structural overcapacity and other issues remained unresolved, but reduce costs and expand the effective supply of effective implementation of policies and measures, the situation is expected to benefit the production and the textile industry in 2016 will be improved.