Eleven months of 2015, the textile industry profit growth of over 6.8%
Ministry today announced last year, the textile industry profit growth of more than 6.8%, higher than about 6% of industrial growth target, a smooth start from the export-oriented economy to inward-looking economic change, the future will accelerate the adjustment of consumption structure, boost manufacturing the power to a power transition.
Before the last 11 months, light industry realized profits of revenue 20.83 trillion yuan, topped the industry in the country in which the textile industry's main business income of 5%, gross profit increased 6.8%, higher than the overall industry growth rate of about 6% . China Textile Industry Association vice president Gao Yong introduction, the textile industry in China is currently the world's largest industry, the total size of the world's total textile production is currently more than 9,000 tons, China has more than 50 million tons, the whole production more than half of the world, the international market share of more than a third of the world. "Twelve Five" period, the textile products have been deep into all areas of human life.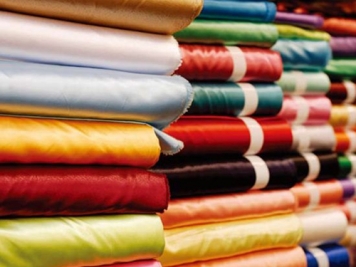 In the past, the textile industry to export-oriented industries, and enjoy export tax rebates, but the whole face of the world economic downturn situation, fought in the domestic industry group, which means that not only do not tax benefits, also need to pay domestic taxes. Fortunately, last year, the textile industry is not only the first to complete the transition by the domestic market acceptance; growth is also higher than the overall industrial growth. Deputy Minister of Industry and Feng said that this is not easy, but there are still textile consumption structure upgrading and other issues, the next step will be to overcome difficulties in these areas, boosting the manufacturing power to a power transition: "On one hand we are also not for consumers well suited to high-end household consumption structure upgrading needs, particularly in the variety, quality and brand as well as differences. the second is the textile industry's comparative advantage in the past, mainly in low-cost competitive advantage in these areas, how to create new competitive advantages, it is a relatively large a challenge we were facing traditional industries. "